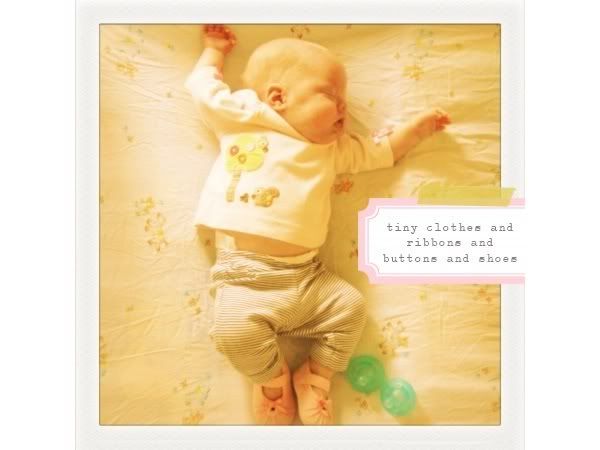 Goodness. I keep meaning to post more often, and I keep getting sidetracked by other activities. Mainly things like feeding babies, feeding myself, and squeezing in my bi-weekly shower. There are even days when I think to myself, "I'm going to tweet today," and I can't even get that done. True story. {Although honestly, spending a fair amount of time on
Pinterest
takes precedence over
Twitter
every time.}
I have so many things I want to do every day. I want to clean my house. I want to plan the family get-together we'll have after the babies' blessing. I want to plant the flowers that have been sitting on my patio for two weeks, and I want to hang the artwork that has been leaning against the nursery dresser for just as long.
I didn't realize a lot of things before the babies were born, but I think mostly the thing that I didn't realize was how little time I would have left for myself. I crave time. I'm hungry for a few peaceful seconds to myself.
At this point, I'm going to make myself feel guilty if I don't add the caveat "I love my babies." I start many frustration-venting conversations with the phrase "I love my babies, but..." And I do love my babies. I love my babies so much, sometimes I think my heart will break. I love my babies so much, I just sit and rock them when I should be eating breakfast. My babies are wonderful and adorable, and with them in my life I feel more confident, strong, and more myself than I ever have before.
BUT I didn't realize how hard raising twins would be.
I keep reassuring myself with the words of other mothers, who have told me that the first year is the hardest. I tell myself, "this is just a phase. Enjoy your tiny babies now, and don't worry about everything else -- it will keep." And someday I will have time to myself again. Someday I will do more than just survive.