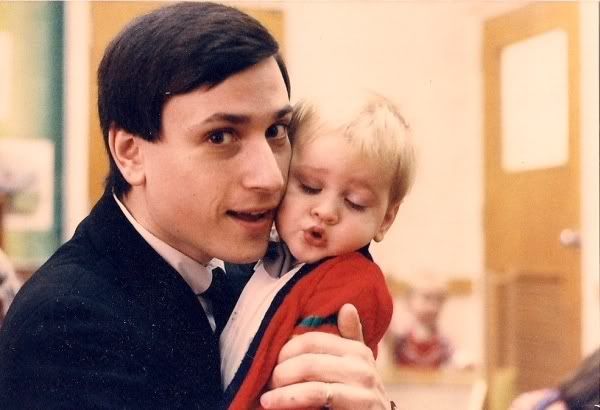 {December 1984: Doug, 26; Christian, 16 months}
{July 1988: Jim, 42; Mary, 2}
Happy Father's Day, everyone!
Things I love about these pictures:
my dad's mustache,
how you can see both of our dads' wedding rings,
baby Christian's little red mouth and long eyelashes,
the scriptures next to my dad's bed,
baby Christian's cardigan and bow tie,
how young Christian's dad looks,
and how you can tell they love us so much.
Thank you to our Dads,
for loving us and teaching us and taking care of us.
We love you.